Located in Dezhou (China), we,
Dezhou Taiping Yang Textile Machinery Co.,Ltd
are a reliable manufacturer, supplier and exporter of Stenter, Relax Dryer, Tubular Compactor, Open Width Compactor, Heat Setting Machine, Balloon Padder, Soft Calender, Air Turning Machine, etc. Employing contemporary technology, the entire gamut is made with high perfection by our skilled workers. The machines we offer stay in heavy demand owing to their excellent output, low maintenance, longer life and reliability. Moreover, our business commitments, well expanded shipment network and clarity in deals have helped us in having an edge over other firms of the domain.

Why Us?

We have experience of making the textile dyeing and finishing machinery for more than 20 years (since 1997).

We are keeping learning from the European competitors (Ferraro, Lafer, Montex, LK and so on), updated our machine structure year by year. We also got many patents of our machine design.

We have exported to more than 30 countries

s

uch as

Indonesia

, India, Pakistan, Bangladesh, Peru,

Algeria, Philippines, Japan, Thailand, Vietnam, Uzbekistan, Jordan, Chile, Colombia, Argentina, Ethiopia, Ecuador, Iran, Mexico, Sri Lanka

, Syria, South Africa and so on. And all of our machines got good reputation among our customers.

Our engineers are very professional, we have designed the in-directly gas heating system for stenter and dryer. Our compacting units could reach less than 3% shrinkage. Our relax dryer efficient is much high than any other brands.

We are trying our best and never give up innovation and moving on.
Our after sale service is fast and completely. When customer have machine problem, our sales man will be much more patient and response in the first time. For the spare parts,even you do not pay us,we will send you without delay. We also can fly to customer factory to maintain the machine and fix the problem.
Business Type: Manufacturer, Supplier and Exporter
No. of Employees: 20
Year of Establishment: 2016 (old factory, established in 1997)
Annual Turnover: USD 5 Lakhs
Export Turnover: USD 2.5 Lakhs
Capital in Dollars: USD 3 Lakhs
Export Percentage: 50%
No. of Engineers: 05
No. of Designers: 03
No. of Production Units: 01
Monthly Production Capacity: 50sets
Export Markets: West Asia, Middle East, Southeast Asia and South America.
Products Offered:

Stenter
Heat setting stenter
Relax dryer
Tensionless dryer
Fabrics dryer
Fabrics drying machine
Three pass relax dryer
Tubular compacting machine
Tubular compactor
Tubular knitting compactor
Knit compacting machine
Open width compacting machine
Open width compactor

Balloon padder
Balloon squeezing machine
Balloon padder squeezer
Tubular balloon padder machine
Heat setting machine
Tubular heat setter
Thermal setting machine
Soft calender
Tubular slitting machine
Air Turning machine
Calender machine

Customer Visiting Us
We welcomed your visit and we will afford all the charges after you get off your airplane. Arrange tickets, arrange pick up service from airport, arrange hotel and foods. Our sell service and after sale service will satisfied with you. During our stay,you will feel our people are very kind, honest, efficient and diligent. In one word, since you visit us,you will give trust to us.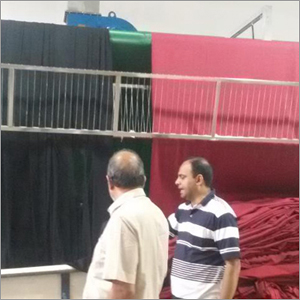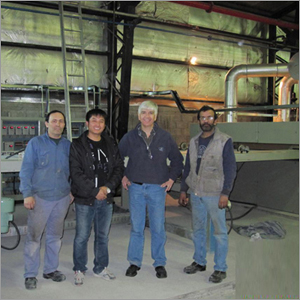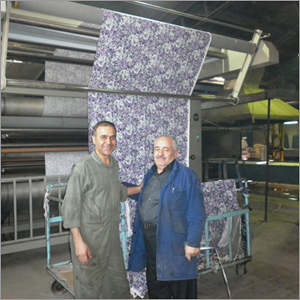 Get in touch with us